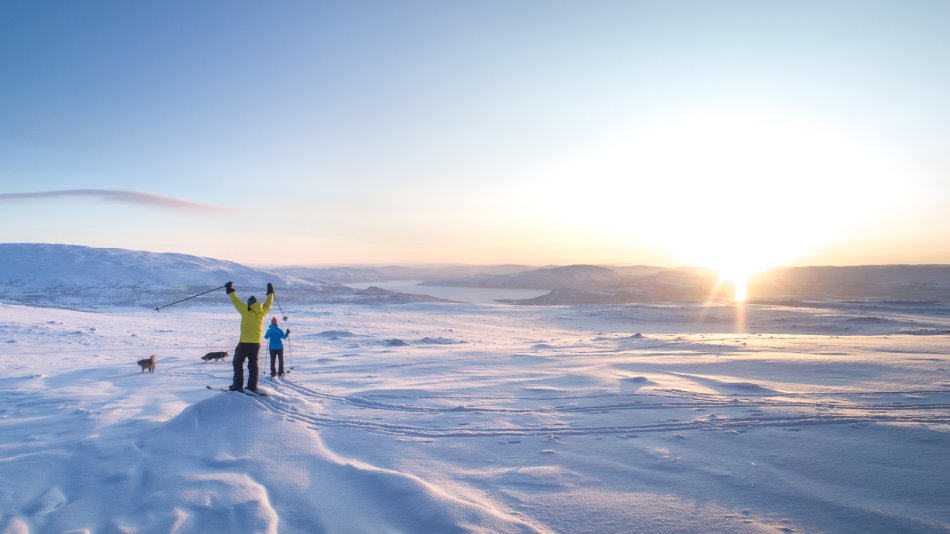 Rental equipment
One of the best ways for discovering Kilpisjärvi is with snowshoes or touring skis. Make your own trails through the snowy fields and see all the secluded spots outside the marked trails.
Pricing
Northern Lights
Because of our northern location and with so little light pollution is Kilpisjärvi even statistically the best place in Lapland to see the Northern lights! As if the experience itself wasn't magical, the spaciousness and silence of the vast wilderness area around you will make aurora watching here just completely unforgettable. On our latitude you are able to see this light show from the end of August all the way to April.
Aurora Forecast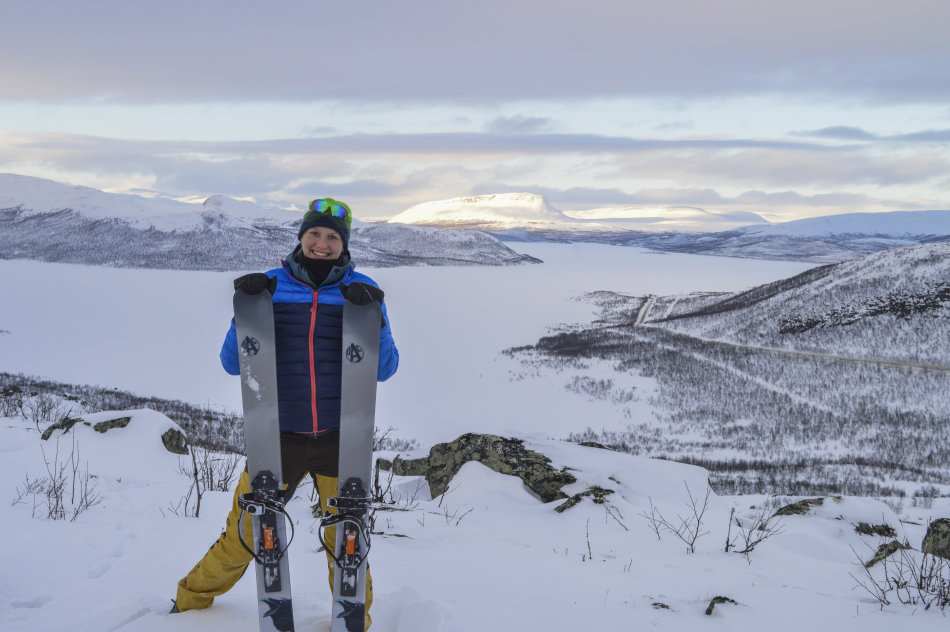 Snow Fun!
Long winter equals a lot of snow and we all know what a lot of snow means... Loads of fun!
Read more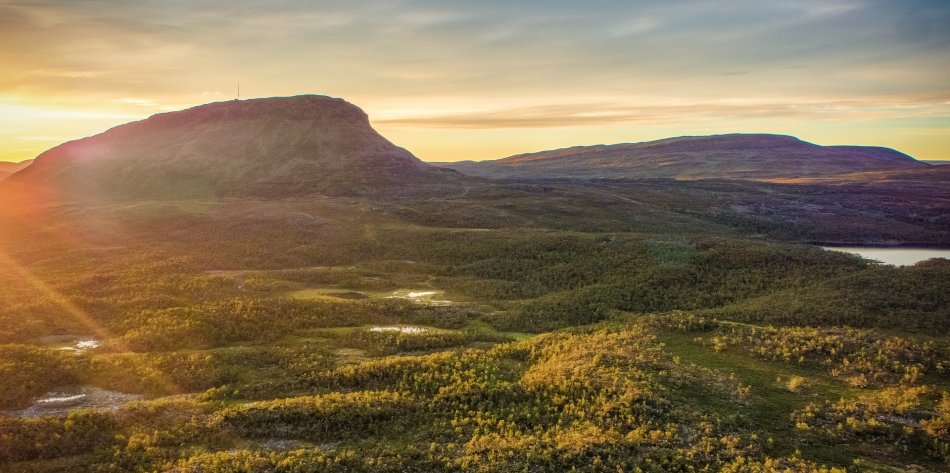 Midnight Sun
The nightless night lasts in Kilpisjärvi from the 22nd of May until the 25th of July. During this time the Sun won't go below the horizon at all which means that there is daylight for 24/7. For the flora and fauna this short season of constant sunshine means rapid growth and blooming. We recommend that you enjoy the Midnight sun from the top of Saana fell and listen to bluethroats singing until late hours. The energy boost of all this light will last you long until fall!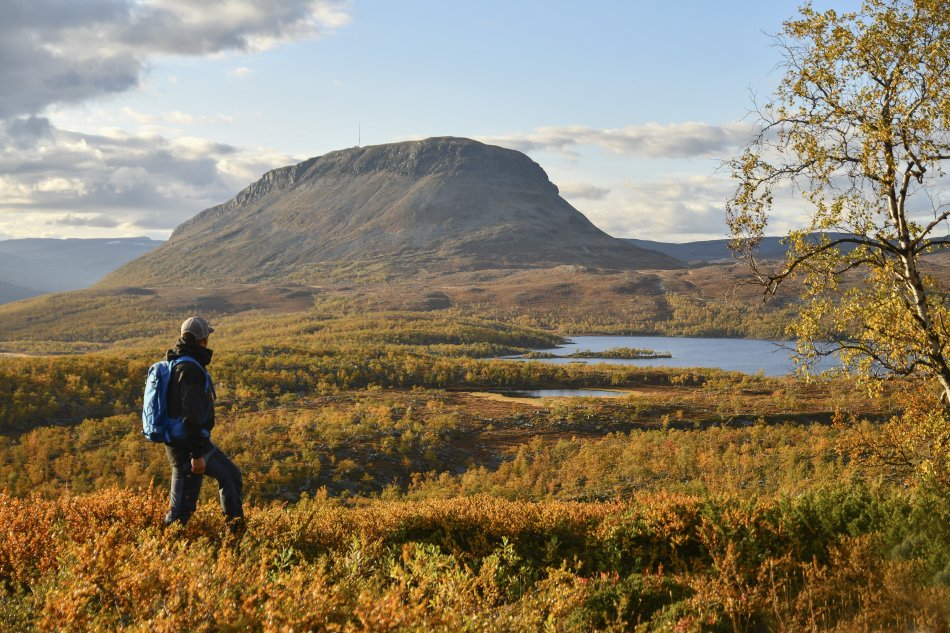 Autumn Colors of Lapland
There is something magical about a certain two weeks in September when these endless fell landscapes turn into a sea of colors. Seeing the fifty shades of orange once makes you long to see it again and the colors actually are different every year! Sometimes they are burning red and the next year they can be bright yellow. Would you like to see the color of next Fall? Remember to book your accommodation in good time, because this is one the most popular seasons!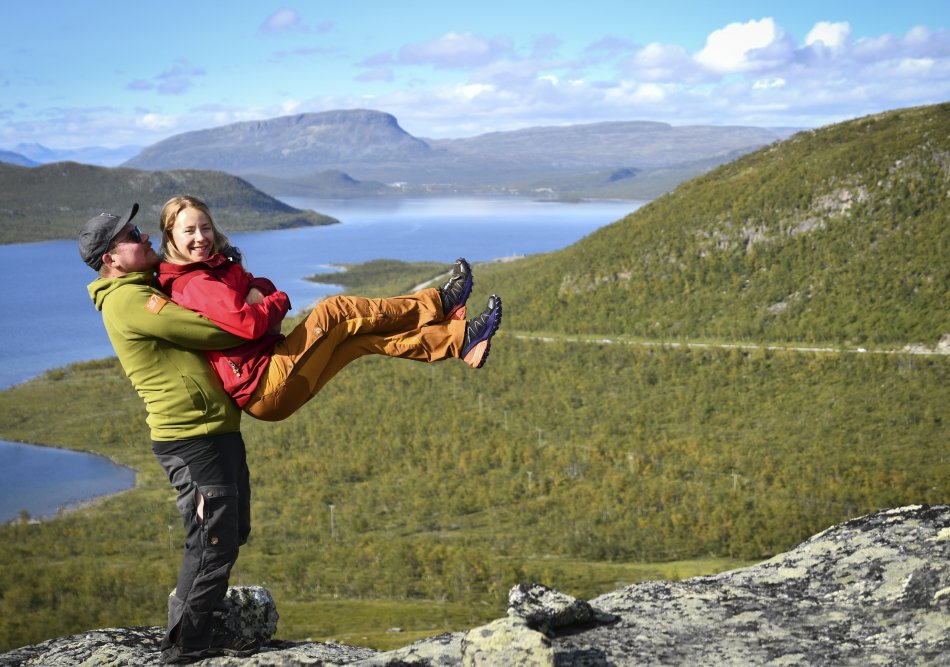 Take a hike!
From Kilpisjärvi area you will find over 100 kilometers of marked routes to pick your favorite from and for experienced trekkers there are plenty of choices for awesome overnight hikes. Breath some of the cleanest air on Earth, drink fresh water straight from the creeks and just feel your stress easing.
Read more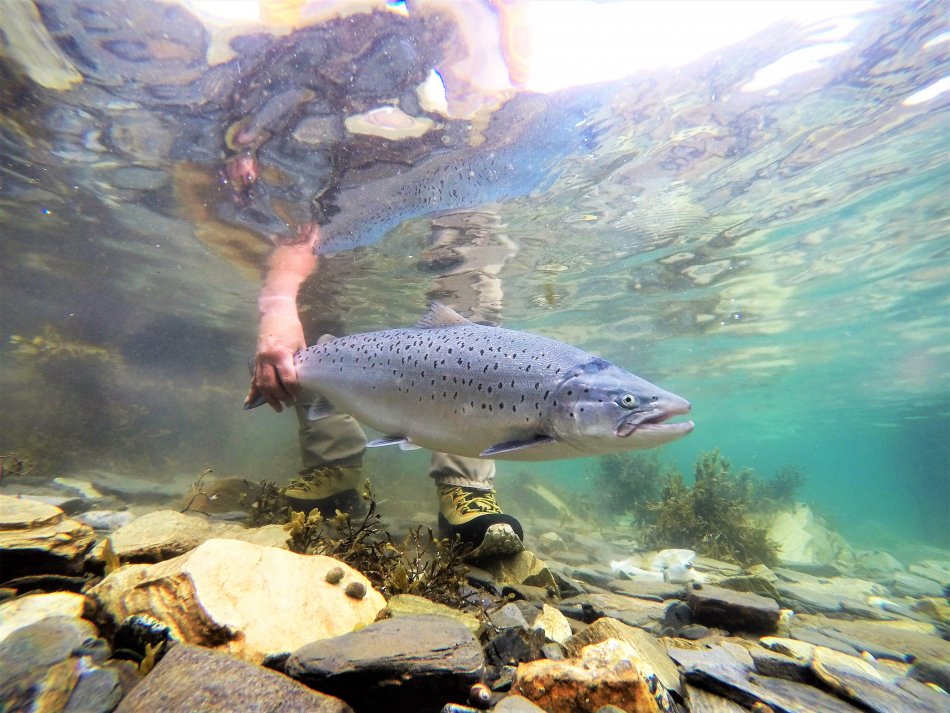 Fishing
Some of the best spots for fishing graylings and arctic chars can be found in Kilpisjärvi and Käsivarsi Wilderness area. Fishing possibilities here are diverse; depending on the season you can go ice fishing, fly fishing or even catch sea trouts in Lyngenfjord. Everywhere in the world is having a local guide helpful but in these arctic areas it is nearly a necessity.
Experienced fishing guide Grayling Land